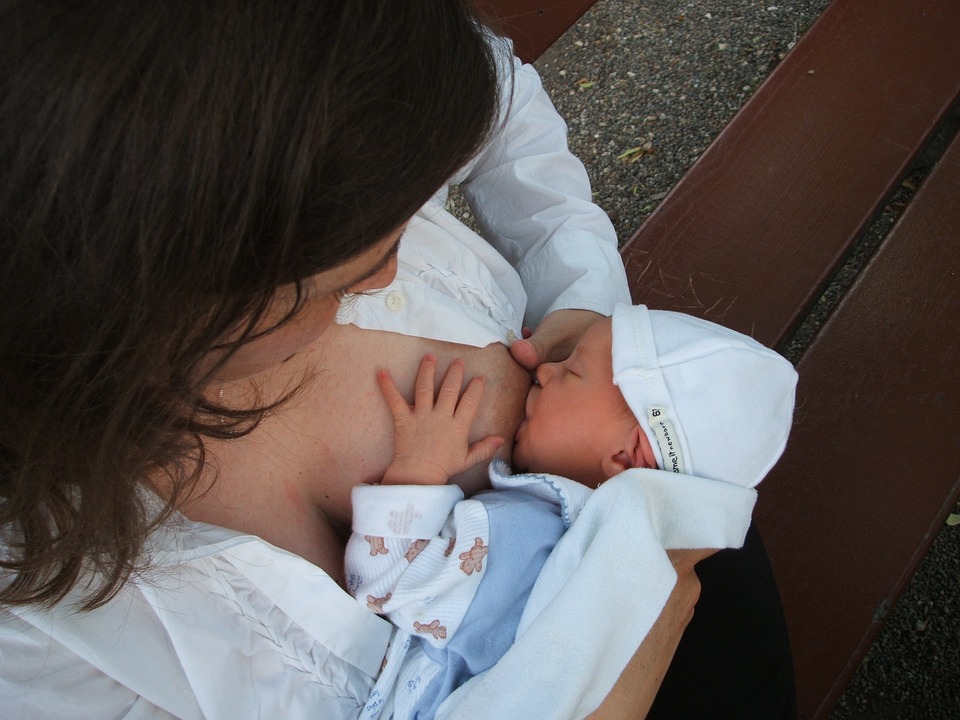 Breast sagging is a major concern for many  nursing mums. But not to worry as we have just found the best ever solution for breast sagging as it relates to nursing mums.
The Chief Consultant, Obstetrician and Gynaecologist, National Hospital, Abuja, Efena Efetie, says that wearing firm brassier could help prevent breast sag after six months of exclusive breastfeeding.
Mr. Efetie described as erroneous the perception by most nursing mothers that exclusive breast feeding could lead to breast sag, thereby denying the child the much-needed breast milk.
According to him, the main factor for floppiness of the breast is due to lack of support with a firm brassier.
"The use of firm brassiere during breast feeding and after weaning could help tone back the breast.
"After breast-feeding a child, the breast can never be the same as it was before the conception; the firmness can, however, be maintained with proper care," he said.
Mr. Efetie said floppiness of the breast could be as a result of most nursing mothers' consistent tying of wrapper around the chest, which further affects the breasts' muscles.
The gynaecologist noted that such practice, over time, weakened the ligaments and could cause the breast to sag You can also learn how to firm your breasts naturally
He, however, said the benefits of breast milk to a child outweighed the perceived negative effect on breast.
Mr. Efetie warned that such psychological belief should be discouraged in the society.
"The benefits of breast milk to the babies are enormous and should be paramount to every mother.
"Babies that are well-breast fed hardly fall sick; their immune system is well-built due to the nutrients in the milk.
"Breast milk contains antibodies which help to fight and protect the babies against infections.
"It also promotes quick recovery for sick babies, and ensures that they do not frequent the hospitals, he said," he said.
According to Mr. Efetie, natural milk is specially designed to cater for the needs of babies, noting that the more the baby sucks, the more the milk is produced.
He, however, urged mothers to be hygienic when nursing babies and focus on the benefits their babies would from breast milk, rather than the effect on the breast.