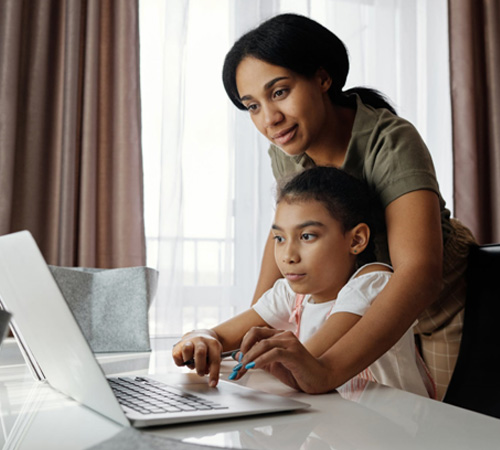 Balancing the daily routine especially for working parents, with taking care of your kids and their educational needs as COVID-19 has enforced a complete lockdown on schools, has us all scouting for help in the form of hiring a nanny.
If you've reached the conclusion that you too need one, here's what to consider when hiring a nanny during this period:
1.      Request A Recent Medical Report Of The Candidate
COVID-19 isn't the only reason we should be washing our hands frequently.
It shouldn't be the only reason for you to be asking for the general health details of a potential nanny before making them your staff.
The last thing you want in the name of hiring a nanny is getting one that could put your kids' health at risk in any way.
This might be the reality if they have a history of communicable diseases like Tuberculosis and the likes.
Either way, it is advisable not to hire anyone whose job would demand such close interaction with your kids and the rest members of your family, without first confirming that they are coronavirus-free.
2.      Consider someone fairly learned.
One of the various ways COVID-19 has upturned our lives is in the area of our kids being locked at home with us, day-in day-out, for who knows how long.
Corporate businesses are starting to open again, commercial enterprises in most states, are operating on one-day-on, one-day-off tempo but schools still have their gates padlocked.
In considering a nanny to hire, you want to ensure that the person is fairly, if not well-schooled.
You want someone with the ability to assist you with the school's home-schooling, one with the ability to speak correct English and impact positively in your children's educational life.
This way, whatever amount of time she spends with the kids will yield good returns.
3.      Convincible Recommendations
Another crucial point to consider when hiring a nanny is the quality of recommendations (word-of-mouth) you can gather for such a person.
It's better to have no nanny and be conducting your daily affairs as you have successfully done for the past couple of months than to end up bringing somebody of questionable character into your home.
Therefore, whether your source is a relative, a friend, colleague, or the internet, (especially if you're using a nanny agency), ensure you are convinced by the quality of recommendations backing such a person, and not sweet-talked into hiring a nanny your instincts tell you is not quite right for the job.
4.     Consider Making The Role A Live-in One
Perhaps everyone is keeping to the COVID-19 safety tips – they are washing their hands very often with soap at least for 20 seconds or baptizing it with a hand sanitiser of laudable alcohol percentage. They are staying in their homes unless it is absolutely necessary that they go out, and wearing a nose mask every time they do.
Perhaps the case is that some people are no longer being so careful anymore.
Whatever the case may be, taking a chance with your kids is not an option for you.
When people leave your house, you have little to no idea/control over what people do or don't do.
This is why hiring a nanny that would stay in your house for however long the duration of the contract might be (or till coronavirus is no longer in the picture and you no longer want them to live in your home), might just be the best course of action for you.
Also, this arrangement takes care of the issue of your kids bonding with the nanny.
PS: As long as you trust the person.
---
RELATED: How to cope when you decide to do without a nanny
---
 5.      Have A Hand Sanitiser Handy
A hand sanitiser or a bucket of water and soap should be the first thing they encounter each morning, as they report for duty.
It is understandable that not everyone will be open to having someone they barely know move into their home.
If this is the case for you, the least you can do is always have a good hand sanitiser or any other means of washing the hands, ready to greet them on arrival.
Make sure that they also have a separate towel for drying their hands. They should not use the same towel you and your kinds or anyone else use.
What you are looking for is a nanny to help you take care of the kids, not put them or any other person in your home at risk.
6.      Consider The Financial Implications
For most people, finances are strained, income streams have shrunken, formerly stable jobs are on edge, and so on.
Consider the financial weight taking a nanny in this economy might put on you.
Having someone drag your name about in the name of unpaid salaries won't make for an interesting read.
Have the salary for the next 5 months or so, put away before going ahead to add a nanny to your staff.
As long as you have the assurance that employing a nanny at this time would not be too much of financial trouble, then, by all means, go ahead. 
7.      Take Sick Calls Seriously
Encourage whoever you eventually hire to always put a 'sick call' through, whenever they are feeling unwell. Fight the notion to think that they might be doing so to dodge work and be kind enough not to take it out on them by deducting from their pay.
---
---
Really, this is necessary since the symptoms of COVID-19 are relatively same as malaria and typhoid.
You should not only understand when they call-in sick but also actively encourage them to do stay home whenever they are having signs of an intending breakdown.
If yours is a live-in nanny, encourage them to isolate in their rooms for a couple of days till you are convinced there shouldn't be a cause for alarm.
May you find the nanny of your dreams.
Get more parenting resources here.